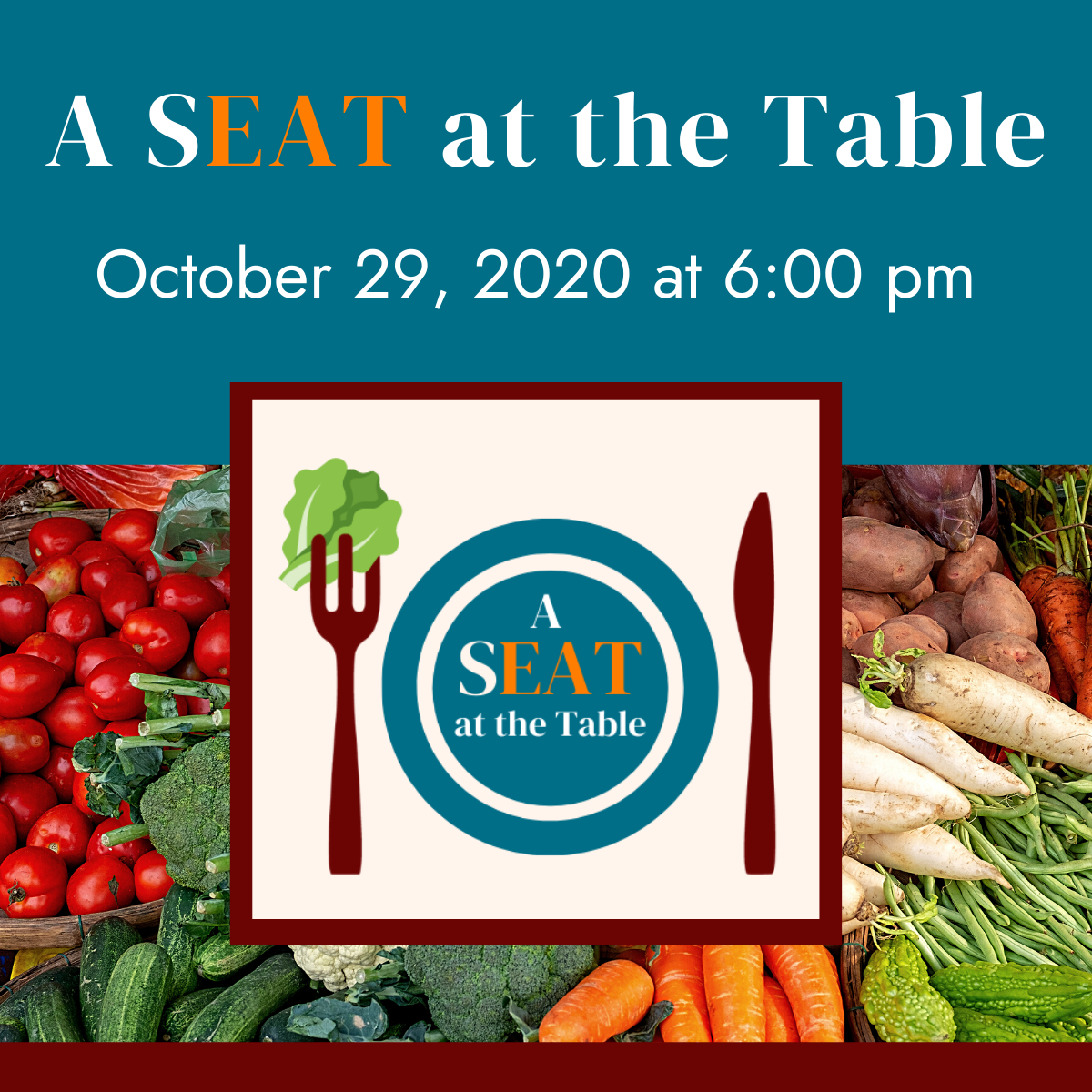 Thank you for joining us for "A Seat at the Table"
We hope that this event was meaningful to you and that you learned something new about cooking and eating for your health. Our goal is always to empower people to explore and discover ways to feed themselves in mind and body. Our wish is that you become inspired to see yourself as your own best ally in your health. For a list of recipes and resources mentioned in tonight's program, click here.
This event wouldn't have been possible without the passion and dedication of Suppers' board members, our production team—Alison Cote and Perry Jones, and our community partners—Jammin' Crepes co-founder Kim Rizk and Raoul and Luke Momo of the Terra Momo Restaurant Group.
This is a turning point for The Suppers Programs, as we build on the rich, lasting legacy created by our founder, Dorothy Mullen, and transition into a future that has already proven to be a challenging test of our creativity. Although we find ourselves at a time of physical distance, we know that our virtual programs offer the information and connections that we need to guide you along your health journey—and we are preparing for when we are able to meet, eat and learn in person again.
We hope we can count on your financial support as we continue to develop meaningful programs that now can be delivered beyond the Central Jersey region. In addition, we are continuing with our matching gift campaign to fund a Home for Suppers. Please consider making your tax-deductible donation HERE.
----------------------
About "A Seat at the Table"
During these times, many of us are looking at our health with a new perspective. You may feel removed from the health resources and activities on which you normally rely. This is an opportunity for you to connect and learn how YOU can be your own best Ally in Health. Now more than ever, your health matters. Hear from our Medical Advisor Adi Benito, MD, who is board-certified in Endocrinology, Diabetes, and Metabolism, and will discuss how Suppers' updated program curriculum can help support you.
Get to Know Us
Meet Executive Director Marion Reinson, Board President Fiona Capstick, RN, DE, Certified Integrative Health Coach (Duke IM), and hear from community partners and people that have discovered how to eat for their health through their experience at Suppers. We will be honoring and recognizing Dorothy's groundbreaking work at this event. Please understand that this won't take the place of a memorial service. At the family's request, a memorial will take place when we can gather together again in person.
Be Inspired
The theme of this year's event is inspired by our commitment to sharing information about the importance of healthy eating and fueling the body and the brain – by eating real, whole foods. We create a learning environment that is free from judgement for all communities. We welcome YOU to the Suppers table!
It's an Eat-Along
Cooking and eating together is what Suppers does best! We may not be able to be together physically, but we can simultaneously enjoy the event and then share and discuss what we learn. Use these recipes to cook your own meal on Oct. 29th, or pre-order Suppers-friendly meals from our community partners at Jammin' Crepes and Terra Momo Restaurant Group. NOTE: A food order is not required to participate in the event.
Let's Get Started!
STEP 1: Register for this FREE event and save the date for 10/29 on your calendar.
STEP 2: Pre-order your food from Jammin' Crepes and/or Terra Momo Restaurant Group.
STEP 3: Mark your calendar for when you plan to pick up your food before the event (see details below).
STEP 4: On Thursday, Oct. 29th, set your table and heat up your food.
STEP 5: Set up your computer, tablet or phone by 6 p.m. so you can eat along with us while you watch the program. We will key up when it's time for appetizers, main course and dessert if you'd like to "Eat-A-Long."
Order your à la carte Jammin' Crepes dishes. Customers must select date and time of pick-up (with 48 hours' notice) Pick-up times at Jammin' Crepes are between 9:00 a.m. & 4:00 p.m. on either Tuesday, Oct 27, Wednesday, Oct 28, or Thursday, Oct 29. Choose from:
Mediterranean White Bean & Vegetable Soup (vegan)
Supper's Famous Turkey Chili "Breakfast Chili"
Thai Coconut Soup with Chicken
Arugula & Pickled Beet Salad
NOTE: These soups are PERFECT for freezing later!
Order your Terra Momo Restaurant Group box-to-table meals. Use code SUPPERS to save $20. Available for convenient pickup at the the Terra Momo Bread Company at 74 Witherspoon Street October 29-31 and ready to re-heat. Menu includes:
Kabocha Squash Bisque
Slow Poached Wester Ross Salmon
Quinoa and Roasted Vegetable Salad
Dark Chocolate Chia Pudding
NOTE: These generous portions serve 4-5 people!
Important Links