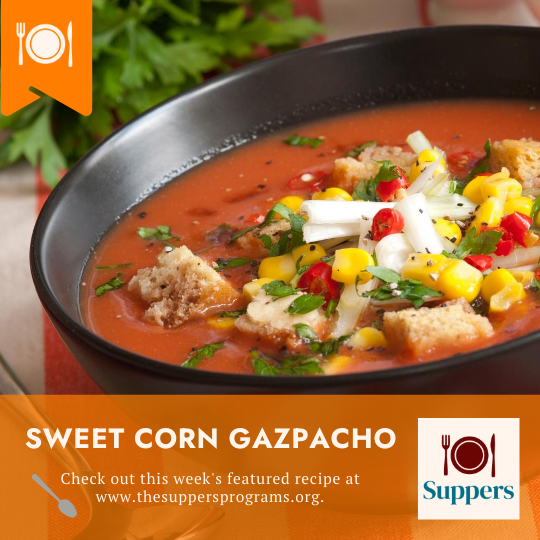 Source:
Adapted from loveandlemons.com
Ingredients
3
ears corn (kernels and juices)
2
medium yellow heirloom tomatoes (chopped)
1
yellow pepper (stemmed, seeded and chopped)
1 cup
peeled and chopped cucumber
1⁄4 cup
extra-virgin olive oil
2 tablespoons
sherry vinegar
1⁄2 teaspoon
sea salt (more to taste)
freshly ground black pepper (to taste)
1⁄2 cup
sliced cherry tomatoes
chopped basil and/or microgreens
Instructions
Reserve 1/3 cup of corn kernels.
In a blender, combine the remaining corn with its juice, tomato, pepper, cucumber, olive oil, sherry vinegar, salt, and pepper and blend until smooth. Season to taste.
Pour into bowls and garnish each with the reserved corn kernels, cherry tomatoes, and basil and/or microgreens. (Recipe #807)