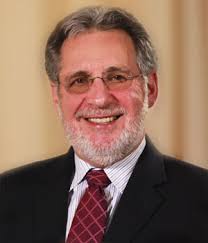 Dr. Hindin is the Co-Founder and Chairman of the Foundation for Airway Health and the current President of the Academy for Physiological Medicine and Dentistry (AAPMD). He is an acknowledged pioneer in the relationship between dental issues and whole body health.
In practice for over 50 years, Dr. Hindin continues to treat patients at the Hindin Center for Whole Health Dentistry, where there is a special focus on TMJ, craniofacial pain, sleep and airway issues and their link to systemic disorders. Together with Dr. Jeffrey Hindin, DDS, they founded HHSSystems offering HindexRV monitoring instrumentation for Physiological Dentistry.
Dr. Hindin is also trained and certified on Acupuncture. He initiated and directed the acupuncture program for substance abuse in Rockland County and incorporates acupuncture treatment into his clinical practice. He is an advocate for patients' being involved and "taking charge of their health." He serves on the board of Sharp Again Naturally, a non-profit dedicated to educating the public about the reversible causes of dementia.
He is the co-author with Dr. Michael Gelb, DDS of the book GASP: Airway Health, The Hidden Path to Wellness, lectures on airway, sleep, and oral systemic topics, and produces education programs for practitioners and the public.