Staff and Board of Trustees

Marion Reinson, Executive Director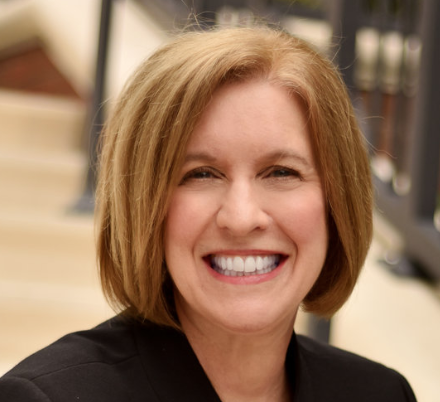 Marion Reinson is the executive director of Eating For Your Health, a nonprofit in Princeton, New Jersey that takes nutrition out of the clinic and into the kitchen, where real change happens. Under Reinson, the group educates participants about how to source and prepare delicious, whole food meals—without processed ingredients. She works meaningfully and inclusively with a variety of community partners including schools, higher-ed, adult communities, faith- and civic-based organizations, businesses and other local nonprofits - to deliver programs about food and nutrition in an easy to consume and non-judgmental manner (one of our foundational pillars). Prior to being appointed executive director, Reinson was a member of the board of trustees for the non-profit under founder Dorothy Mullen, who started the nonprofit by coordinating shared meal meetings in homes and public spaces. Outside nutrition, Reinson has 20-plus years of experience in marketing and business consulting, designing strategies to meet the wide-ranging needs of businesses at distinct stages and challenges. "I don't have any credentials for diet and nutrition aside from being immersed in our program development for these past 4+ years. Once I learned about the importance of eating whole food and the impact on our bodies and our brains, I couldn't help but change the way I viewed food."As the executive director of Eating For Your Health by Suppers, Reinson leads a team of experienced healthcare practitioners who help to adapt each program to the specific dietary needs, tastes, budget, background, and culture of the course's participants.
Nancy Schulman, Administrator
Nancy was born and raised in New England and went on to graduate from Boston University with a BS in Economics and Finance. After college she worked at GTE/Verizon in audit and strategic planning before moving to New York City where she met her husband Norman and started a family. Nancy is a 25+ year resident of Princeton and has worked as a Development Associate at Princeton Academy of the Sacred Heart while continuing to be active in volunteering for different organizations in the community and raising a family. She is a passionate home chef and devotee of local farm markets.
Board of Trustees
Karen Baldino, Board Treasurer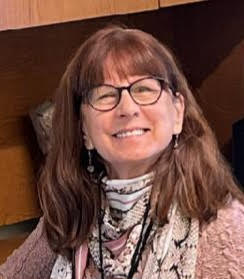 Karen has over 30 years of experience as a local government finance official. She is a NJ Certified Municipal Finance Officer and has served in the positions of Comptroller, Director of Finance, and Chief Financial Officer in various municipalities in the State of New Jersey. She taught NJ government accounting classes for the Bureau of Government of Research, Rutgers University. Presently she works independently and prepares financial statements and performs other financial duties in several towns. Karen was diagnosed with Lyme Disease in 1995 after a tick bite in 1993 and has had several subsequent recurrences. In her quest for better health, she discovered The Suppers Programs while attending a store tour at the Whole Earth Center. "I support Suppers with my heart and soul. The program provides knowledge, support and experience in preparing delicious, healthy, wholesome food with like-minded folks. Suppers has given me the priceless gift of feeling good."
Maria (Adi) Benito-Herrero, MD, Chief Medical Advisor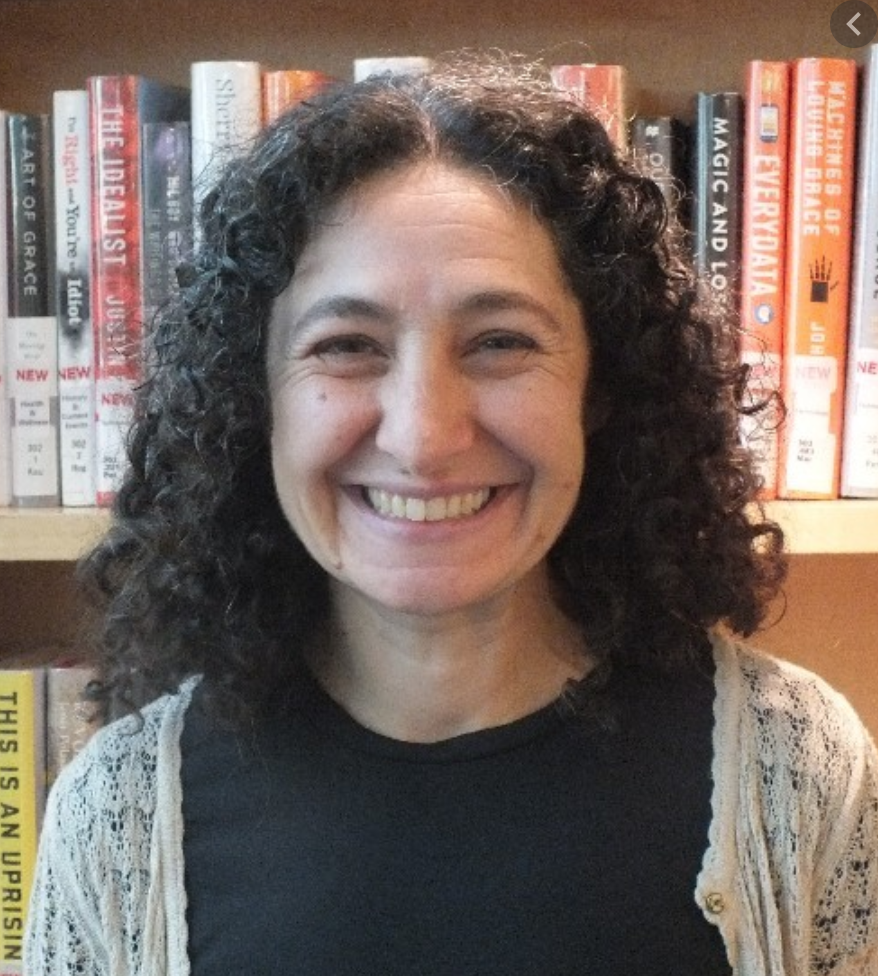 Dr. Benito is board-certified in Endocrinology, Diabetes, and Metabolism, and has a clinical practice in Princeton, NJ. She attended medical school in Spain and completed a residency in Internal Medicine at Pennsylvania Hospital (University of Pennsylvania Health System) and a fellowship in Endocrinology, Diabetes, and Metabolism at the University of Pennsylvania. She has also completed a two-year fellowship in Integrative Medicine at the University of Arizona Center of Excellence in Integrative Medicine, where she is guest faculty. She has developed the curriculum for an integrative endocrinology module which has been incorporated to the fellowship. She is a certified meditation teacher (Khalsa Healing Arts and Yoga Center) under the mentorship of Mahan Rishi Singh and Nirbhe Kaur Khalsa and she is currently studying herbal medicine at the David Winston's Center for Herbal Studies. "Lifestyle modifications including the food we eat can prevent disease more effectively than medications; and community-based support systems, such as what people receive through Suppers, provide solutions beyond what doctors or medications can. We are finding that it is not necessarily our genes that finally tip the balance towards health or disease, but the choices we make every day; what we eat, our social connections. Suppers offers social support in creating long-lasting healthy lifestyle changes. Suppers' mission is superb."
Agnes Benneh, Board President

Agnes Benneh is an accomplished, multi-disciplined, goal oriented strategic planner, result focused telecommunication technical expert, technology leader and global IT Project Manager who worked for Verizon for 15 years. Agnes provided leadership in the deployment of multiple Verizon's mission critical FiOS TV, Voice, Data, Interactive TV applications and Rapid Product development initiatives. She was a pioneer in the introduction and deployment of Verizon's first fiber to the home technology and services in its footprint. Agnes holds a Master's Degree in Electrical Engineering from Cornell University, a Master's Certificate in IT Project Management from George Washington University, an Associate's Certificate in Project Management from George Washington University, a Bachelor of Science Degree in Electrical Engineering from Kwame Nkrumah University of Science & Technology, Ghana and is PMP Certified. Agnes is a U.S Patent holder. Agnes has a passion for doing voluntary community work, charity work, philanthropy, mentoring, and supporting young women in technology and engineering initiatives. In addition, she enjoys learning different cultures, traveling, and spending quality time with her family.
Anju Dang, Board Secretary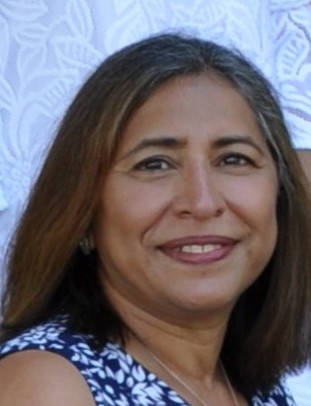 Anju Dang is a registered dietitian with a broad scientific background. Anju is the founder and owner of AMD Life Sciences LLC which provides business development services to global life science companies. For over 30 years, Anju has been involved in cutting-edge research in proteomics, glycomics, drug discovery and stem cell technologies. She obtained her Ph.D. in Immunology from Rutgers, New Jersey Medical School and is also a certified RDN. Anju became interested in food and nutrition when she first heard about epigenetics in 2014. She was fascinated with the ongoing epigenetics research and lifestyle's influence in turning genes "on" and "off". She wanted to take this powerful knowledge and translate it into a practical approach for people to empower their own health with lifestyle changes. Her philosophy for her patients is the same as what she applies to her family and friends - Food should fuel our body for optimal health and at the same time be "enjoyable". When Anju came across Eating for Your Health, she felt completely aligned with their values. Anju is excited to bring her enthusiasm for empowering people to manage their health through nutrition and lifestyle change to the Eating for Your Health community.
Shipra Mitra, Board Vice President

Shipra Mitra joined the Suppers Board in January 2021. She is an empathetic thought leader who loves to cook, eat, and stay healthy, embracing changes with transformational opportunities. Her expertise is backed by strong technical foundation on Intelligent Automation, Business Intelligence and Database Management. Shipra has successfully built consulting practices in Intelligent Automation and Business Intelligence solutions for companies like Infosys, KPMG, EPAM and Sprint. She has worked in industry verticals of Healthcare, Insurance, Life Sciences (S&M), Utility, Finance and Manufacturing in functional areas of Claims, Sales and Marketing, Inventory/Materials Management, Financial Planning and Consolidation, and Enterprise Performance Management. Shipra holds an MBA and MS in Strategy Management from Kelley School of Business and a Masters in Computer Applications from Jadavpur University in India. She was awarded the Rising Star by the Women in Technology (STEM). As a volunteer, she was also the recipient of the "Rookie Leader of the Year" from Girl Scouts. Shipra is a strategic consultant for QuickElf, a niche company focused on creating microservices based on automation and machine learning. She also serves on the council of the Institute for Robotic Process Automation & Artificial Intelligence.
Mary Wagner, Pharm.D., Board Member

Mary Wagner is an Associate Professor at the Ernst Mario School of Pharmacy at Rutgers University. Professor Wagner has a clinical practice specialty in ambulatory care and sub-specialties in Osteoporosis, Neurology, and Primary Care. She currently teaches neurology topics in the School of Pharmacy, is co-director of the honors research program, and is director of Inter-Professional Education (IPE) with the other health schools at Rutgers. Professor Wagner's scholarship includes addressing issues in IPE as well as patients with neurological conditions, sleep disorders, and osteoporosis. She also is evaluating various behavioral change models to address lifestyle changes needed to improve chronic disease. She is working with the New Jersey Department of Aging to advocate for patients with osteoporosis and for policy change regarding reimbursement of clinical pharmacy services.
Delores Williams, Board Member

Dr. Williams is a Respected, board-certified Obstetrician/Gynecologist and physician advisor with clinical and business experience that includes management of a medical practice that specialized in Menopausal Medicine, Preventive Care, and Public Education. As a physician advisor for Optum 360, Dr. Williams focused on communicating and collaborating with multiple hospitals, guiding and consulting with all levels of leadership to facilitate strategic decision-making for maximum reimbursement. Her clinical experience also includes a Phase IV Clinical Trial for a weight loss drug and reporting adverse events in collaboration with the affiliated pharmaceutical company. She is a nationally recognized expert, presenter, and community advocate on health maintenance, adolescent gynecology, menopause, managed care, and denial management. Dr. Williams was born and raised in Tuskegee, Alabama to parents and neighbors who grew food and her paternal grandparents were sharecroppers in the deep South (a.k.a. indentured farmers). Growing up we ate fresh produce freshly picked, in season, and my parents canned and froze produce to see us through the winter. We ate freshly caught fish and generally ate animals that were raised by our neighbors for food. It is painful that our subsequent generations don't know how to put a seed in the ground AND many are not aware of what a real food is. The loss of small farming and agriculture has been detrimental to our society. If we are to halt the ravages of the diabetes crisis facing America, we must confront the loss of the ability to understand how to properly nourish ourselves.
Advisory Board
Fiona Capstick, Advisory Board
RN, National Board Certified Health & Wellness Coach (NBCHWC)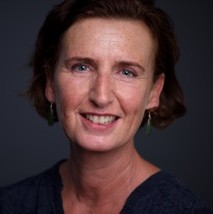 Fiona grew up in the north of England in a farming community where food and cooking were a major part of her life. She completed her education as a registered nurse through the University of the West of England and continued her career as a diabetes nurse consultant in Sydney, Australia. Fiona studied at Duke Integrative Medicine and works independently as an integrative health coach, with clients in the US and internationally. After relocating to the US with her husband and two sons, she discovered The Suppers Programs. "I immediately connected with the benefits Suppers was providing people with diabetes and many other health concerns. After going through treatment for cancer, exploring different ways of supporting my health was never more important to me - and the knowledge I continue to gather through Suppers is invaluable."
Jim D'Ovidio, Advisory Board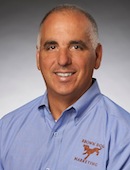 Jim D'Ovidio is the owner and founder of Brown Dog Marketing, a leading supplier of corporate gifts, promotional products, screen printing, and embroidering. Brown Dog is ranked in the top 3% of promotional product distributors in the United States allowing them to compete with national companies with their pricing and still deliver individual service. Jim was awarded Entrepreneur of the Year by the Princeton Regional Chamber of Commerce in 2009. He is an active member and formerly served on their Board of Directors. Jim is a current member and board director of the Mid-Atlantic Society of Association Executives (M.A.S.A.E.) and has been servicing the trade association industry for two decades. Jim lives in Allentown, New Jersey with his wife Christine, his three daughters and Moose the family dog. In his free time, Jim is an avid skier and you will also find him on the soccer and LAX fields cheering on his daughters both in and out of state. Jim loves to cook and eat and believes in the beneficial power of eating for your health.
Herb Mertz, Advisory Board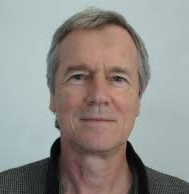 Herb Mertz served as a board member of the Whole Earth Center natural foods store for 28 years, being president for 10 years, and a board member of the Holistic Health Association of Princeton for 8 years. He is also an active participant in the Princeton Food Salon. Herb holds a Bachelors of Science and Engineering degree from Princeton University. Early in life he experimented with vegetarianism and has always paid close attention to how food affects energy and mood. "I support the Suppers Programs because it, too, takes the approach that feelings are data, and that so much of health suffering could be eliminated of people listened to their bodies."
Raoul Momo, Advisory Board Member
Raoul is a restauranteur in Princeton, NJ. A founding member of the Terra Momo Restaurant Group, Raoul owns and operates several restaurants in the Princeton area which focus on serving food that is locally grown and raised. Raoul has been the recipient of several awards related to his active community involvement. Raoul and his wife reside in Princeton.