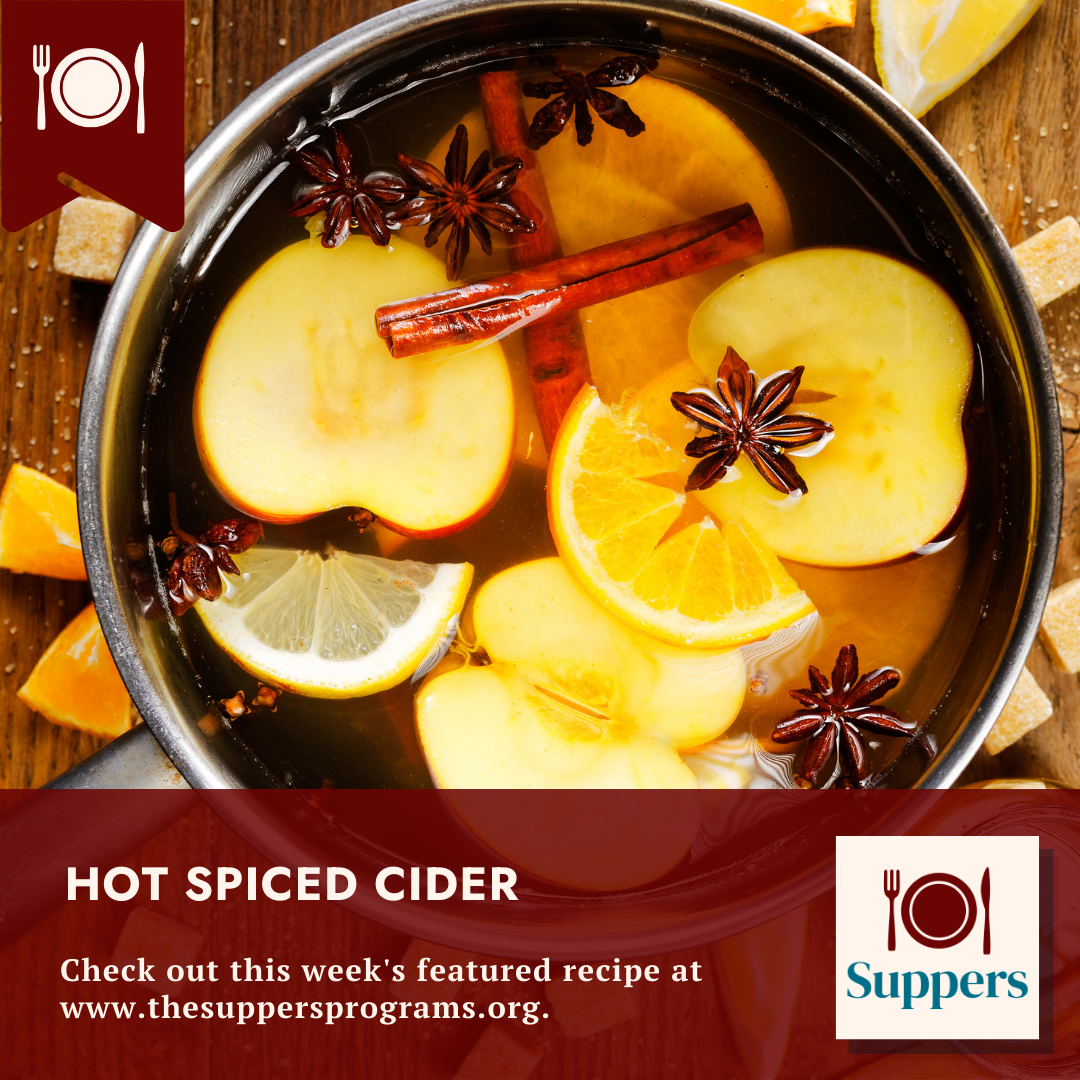 Source:
www.foodnetwork.com
Ingredients
4
black tea bags (such as Assam)
cinnamon sticks (for garnish, optional)
lemon slices (for garnish, optional)
Instructions
Bring the water to a boil in a large saucepan over medium-high heat. Remove from the heat and add the tea bags, cinnamon sticks and cloves. Let steep, covered, for 20 mins. Strain and return the tea to the pan, discarding the solids. Stir in the pomegranate juice and apple cider. Cook over medium-low heat for 10 mins. Reduce the heat to low and keep warm until ready to serve.
When ready to serve, pour into cups or mugs and garnish with cinnamon sticks and lemon slices, if desired. (Recipe♦492)