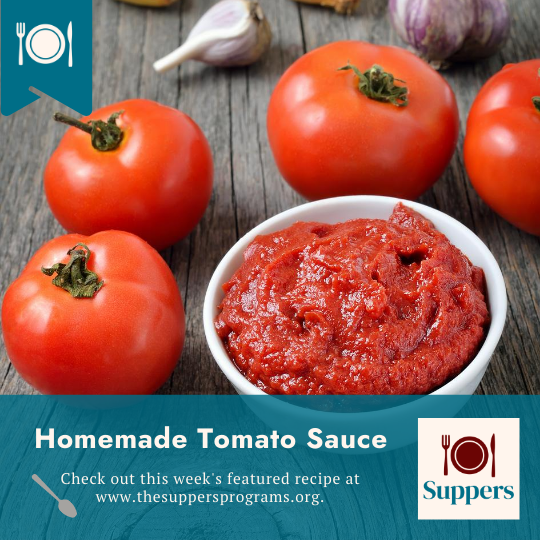 Many commercial sauces have loads of corn syrup and other added sugars. It's really easy to make your own sauce from fresh tomatoes (especially in August when they are plentiful and low cost) or from canned tomatoes with no additives.
Source:
Jim's Pantry Recipes
Ingredients
1⁄2 teaspoon
red pepper flakes (or ground)
1
handful chopped fresh basil leaves (or 1 tablespoon dried)
6
fresh tomatoes (or one 28 oz can crushed tomatoes)
Instructions
Heat olive oil in a large skillet over medium heat. Once oil heats, add in onions, garlic and red pepper flakes. Cook for 2 mins or until onions begin to soften.
Add in the diced tomatoes, oregano and season with salt and pepper. If necessary, crush the tomatoes with the back of a spatula or a potato masher. Lower the heat and let simmer for 10 mins or until sauce thickens. Once done cooking, stir in basil.
Option to can or freeze for later use. (Recipe♦486)