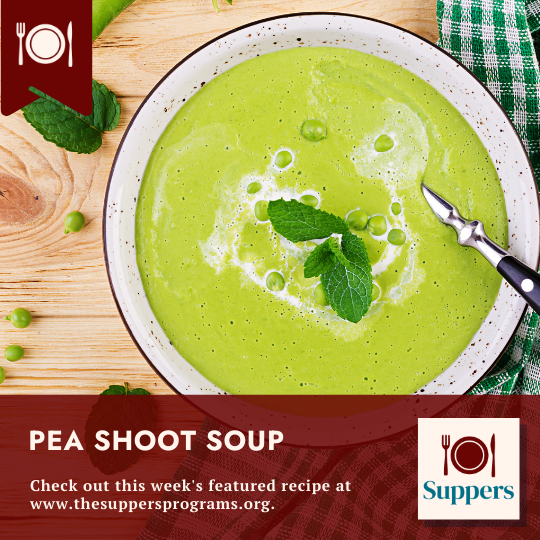 Ingredients
2 tablespoons
coconut oil
1
head of cauliflower (chopped)
1 can
full fat coconut milk (15 oz can)
4 cups
loosely packed pea shoots (or a bag of fresh spinach)
1 bunch
fresh mint (chopped, optional)
Instructions
Melt coconut oil in a large soup pot over medium heat. Add salt and onion and sweat for 10 minutes, allowing the onions to color but not brown.
Add cauliflower and saute for 3 minutes. Add coconut milk and broth, bring to a boil, reduce heat and simmer for 20 minutes. Remove from heat, stir in pea shoots or spinach, and allow soup to cool.
Puree in a blender or with an immersion blender. Return to pot to heat. Adjust flavor with a squeeze of lemon, salt and pepper to taste.
Garnish with fresh mint. (Recipe #622)