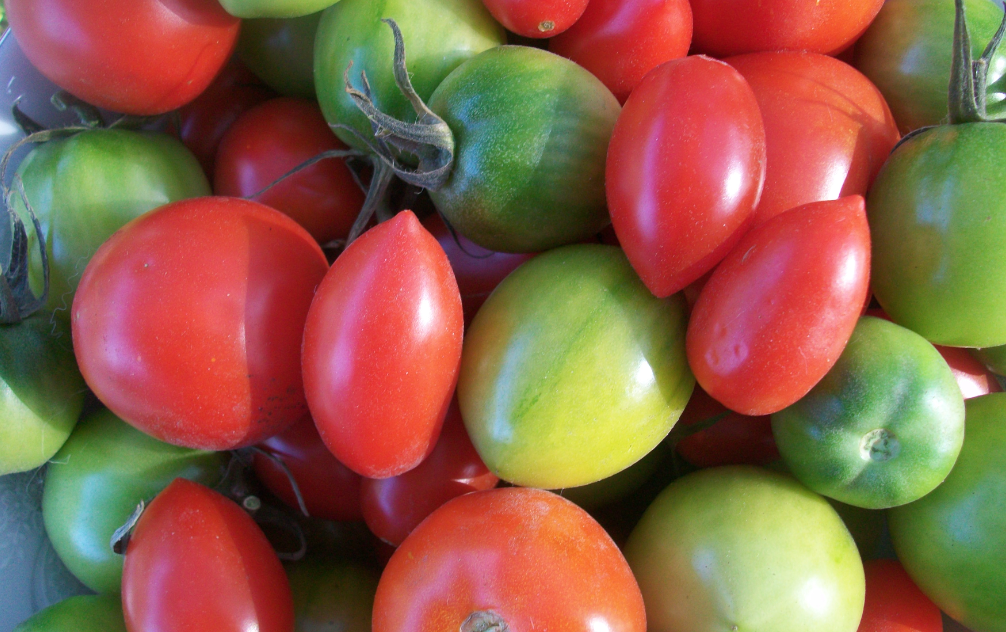 Contributed by Anne Macaulay
Minced or ground meat? Minced meat is finely chopped meat that's choppier and more textured, whereas ground meat is an emulsion of lean meat and fat that's more consistent and smoother. Either works in this recipe if you don't have minced pork.
Source:
—adapted from Hot, Sour, Salty, Sweet by Jeffrey Alford and Naomi Duguid
Ingredients
12 ounces
Minced Pork (Nicest texture if minced by hand, but ground pork is also fine.)
3
Medium Hot Peppers (Anaheim, Cubanelle, or Hungarian Wax, seeded and sliced.)
8 ounces
green tomatoes, (¾ inch dice)
8 ounces
red tomatoes (preferably roma) (¾ inch dice)
1 tablespoon
Cooking oil of your choice (Peanut oil is traditionally used)
2 teaspoons
roasted sesame oil
Instructions
This is a great recipe to use for your end of season green tomatoes!
Heat oil in a large wok and add green tomatoes. Stir until start to soften.
Add pork and cook until no longer pink.
Add peppers and cook until start to soften.
Add red tomatoes and stir fry until start to get tender.
Add salt and stir fry for another couple of minutes until chiles are softened and tomatoes are soft but still have some shape.
Add sesame oil, stir, and serve.
Freezes well.